Our Great Adventure has continued for two months since I first posted. I should have tried to keep up with writing at least once per week but if you know me, that's a hard thing for me to do.
I will try to give an overview of our travels now and then the next post will be about our new home.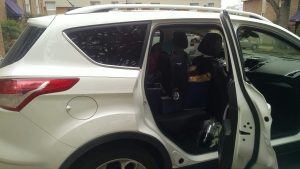 We started our trip by buying a new vehicle. We used our old Chrysler Town and Country extensively while we were downsizing and preparing for the move. We bought a used 2013 Ford Escape Titanium. I thought the model we chose fit the description of our plan perfectly. Here we are all packed up and ready to leave Virginia.
We traveled down I 95 and stayed somewhere along the way–I don't recall where now. The next day while we were pulling into an Old Country Buffet in August, Georgia, we ran over something in the turning lane that slashed our tire. We could hear the air leaving it and were able to get into the parking lot and out of traffic before we were totally flat. Tim got the tire changed but since it was Sunday and our Escape has odd sized tires, we weren't able to take care of replacing the bad tire with a new one until we got to Jacksonville the next day.
On January 16, we drove down to Flagler Beach and checked out the area a bit.
On January 23, we had to get a second tire because it was causing the ABS and Hill Start Assist to malfunction. We continue to explore all around Jacksonville while we stayed in Fruit Cove area at an Airbnb. Our hosts run marriage seminars all over the world and have written a book. They had a hot tub and pool. We used the hot tub but since they had recently replaced their roof, the pool wasn't fully re-heated yet.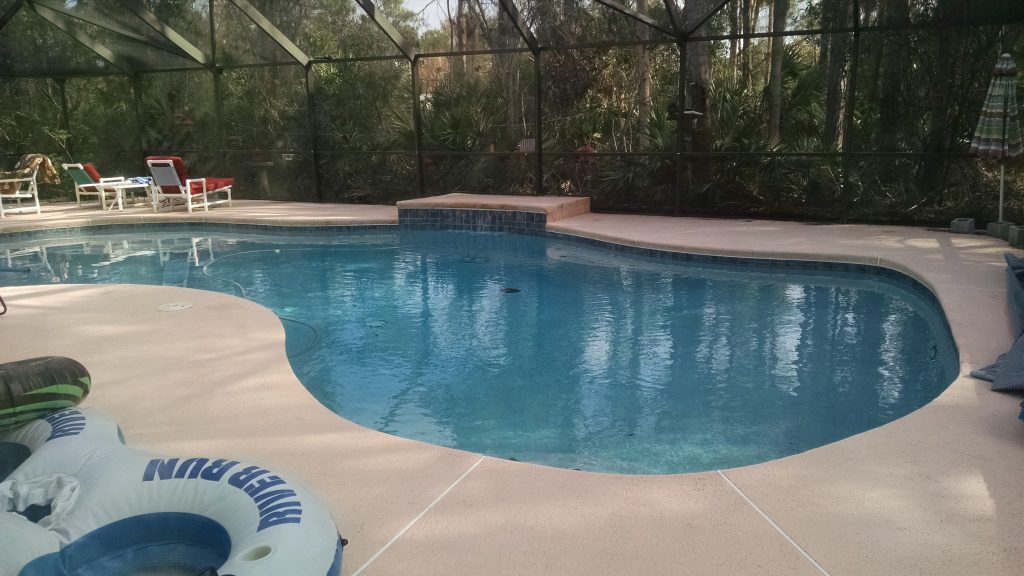 On January 24 we checked out more of the beaches along the Palm Coast.
Here are some more pictures from our January travels: