Actually there are only 3 McMahons now. Our daughter Katie was married November 17, 2012, to Sean Etheridge.
Tim
Born in northern New York state but spending most of his life in central Long Island, Tim is a native New Yorker. He graduated from Clarkson University in 1980 with a BS in Engineering Marketing. Following graduation he was a consultant helping companies across the United States reduce their energy bills.
In 1984, Tim moved to Bedford, Virginia, with his parents upon his dad's retirement. Tim began corresponding with Lisa in 1985, proposed on meeting her in February 1987 and married her in September.
From 1992 to 1997, he owned and operated Amherst County's first computer store, Computech Computer Center in Madison Heights. In 1997, he accepted a position with the International Mission Board and the family moved to Richmond.
In 2004, Tim left the IMB to work full-time from home as an author, editor and publisher. His websites Financial Trend Forecaster and InflationData.com had already been up for several years when he wrote his book, Healthy Tongue Secrets Revealed—a book for those who suffer with geographic tongue. When the book began to bring in enough money, Tim was able to leave the corporate world behind. Tim revised the book in 2011 and added a Kindle book specifically for children with geographic tongue.
Lisa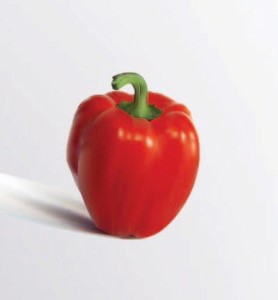 Although Lisa was born in upper Michigan, she never lived there. Her parents lived in the extreme northeast corner of Wisconsin and that was the closest hospital. For the next ten years her family moved frequently until they settled on a dairy farm in 1970.
Lisa graduated from Northland Baptist Bible College (now known as Northland International University) in 1983 with a BA in Missions. She served as the director of Child Evangelism Fellowship of Northeastern Wisconsin (5 counties) until her marriage to Tim in September 1987.
Lisa birthed both of her children, Christopher and Katrina, at home in Amherst with midwives. She also home schooled both of them until she also accepted a position at the International Mission Board in 1998 as a web developer. She was their web master for a few years until her promotion to manager of the HR/Payroll Systems team.
Lisa left the IMB in 2009 to work with Tim full-time from home. She continues as a web designer/developer specializing in WordPress. Check out her site: Intergalactic Web Designers.
Katrina
Better known as "Katie", Katrina graduated from Liberty University in 2012 with a BS in Religion – Children's Ministries emphasis. She interned with a church in Charlottesville over the summer and then prepared for her wedding to Sean in November. She is currently living in Chesapeake, Virginia, and working at HR Innovations as an administrative assistant. She hopes to find a permanent position in children's ministries once Sean has a job in his field. Sean also graduated this past spring from ECPI as an Electronic Engineering Technician. She's currently trying to build a business on the side selling custom handmade items: Kat's Kreations
Christopher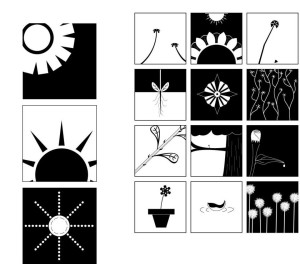 After graduating from home school high school as his sister did, Christopher was accepted into Liberty University's Honors Program. He had a difficult time adapting to college life at first and had to leave the program but his SAT scores enable him to continue with an academic scholarship. He is in his second year and is majoring in graphic design. His work is beautiful as featured here.